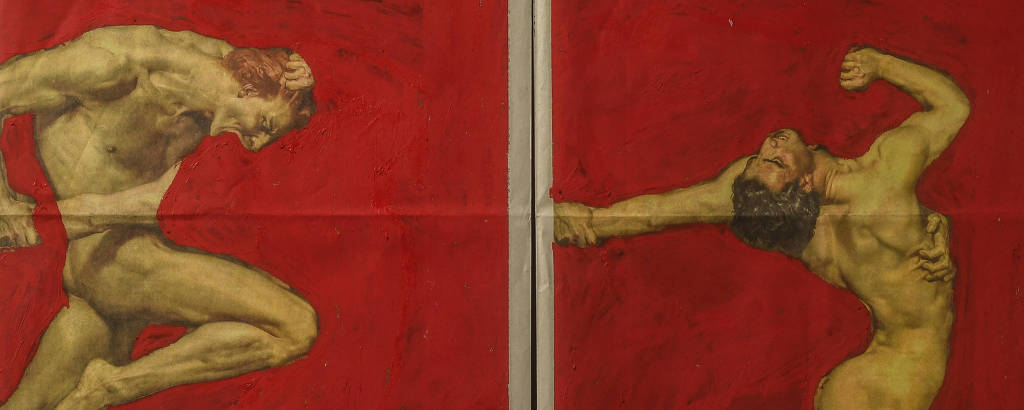 Stephen Port, an "Oxford boy" who cheated on his Grindr lovers and poisoned them.
A serial killer accused of having poisoned and murdered four young men was brought before the Redbridge Court, where the charges against him were read. The man – identified as 40-year-old Stephen John Port – introduces himself as a "graduate" of the University of Oxford and as a former member of the Royal Marine. The four crimes occurred in the last 14 months in the British town of Barking, east London.
Port was detained in a cemetery near his home by the Met Police. The bodies of his victims – whom he met through gay dating sites – turned up at four different locations. Two of them, buried in church tombs, according to British media reported.
The accused appeared before the magistrates in his prison suit and accompanied by three prison guards. Asked if he wanted to say anything in his defense, Port only confirmed his identity, age and address. Nothing was said about the serious accusations against him.
The first of his victims was 23-year-old Anthony Patrick Walgate, whom he contacted through a dating site. From Barnet -north London-, Walgate was found dead on Cooke Street on June 19, 2014. The second of his targets was Gabriel Kovari, 22, whose body was found in a tomb in St. Margaret's Church on 28 August 2014. A month later, in the same place, the body of Daniel Whitworth, 22, originally from Kent, was found there. His latest victim would be 25-year-old Jack Taylor, whose lifeless body was seen by a dog walker near the Abbey Ruins.
On his Grindr profile, Port introduced himself as a professor for "special needs" students at Westminster Kingsway College who attended Oxford University between 2000 and 2003.
Next to Whitworth's body was placed a note purporting to be the confession of one of Port's alleged crimes: "I can't take it anymore, I took the life of my friend Gabriel (Kovari). We were having a good time at a partner's house and We got carried away and gave GHB (a powerful drug) another chance. It was an accident, I know I will go to jail if I go to the police. I have taken what is left of GHB, with sleeping pills; if I die it is what I deserve. This way I can at least be with Gabriel again, "read the suspicious" suicide "letter.
That was Port's strategy after murdering both colleagues with whom he shared orgies and whom he poisoned with that drug. However, investigators continued their expertise until they determined that the last of the crimes could be linked to the other three. In this way they found the profile of Port, who could now face several decades behind bars.